Repaper Rising & Falling
---
A snapshot of stealthy decay
The aesthetic value of imperfection lies within the fragile and inconsistent condition. Repaper is a snapshot in time showing the stealthy decay of wallpaper peeling off the wall. It illustrates the crumbling beauty of a formerly representative, now decaying room. The resulting objects are not only a quote of the Vanitas motive. The evidence of decay is being transferred into another context and turns into new qualities and functions in these wallpaper designs.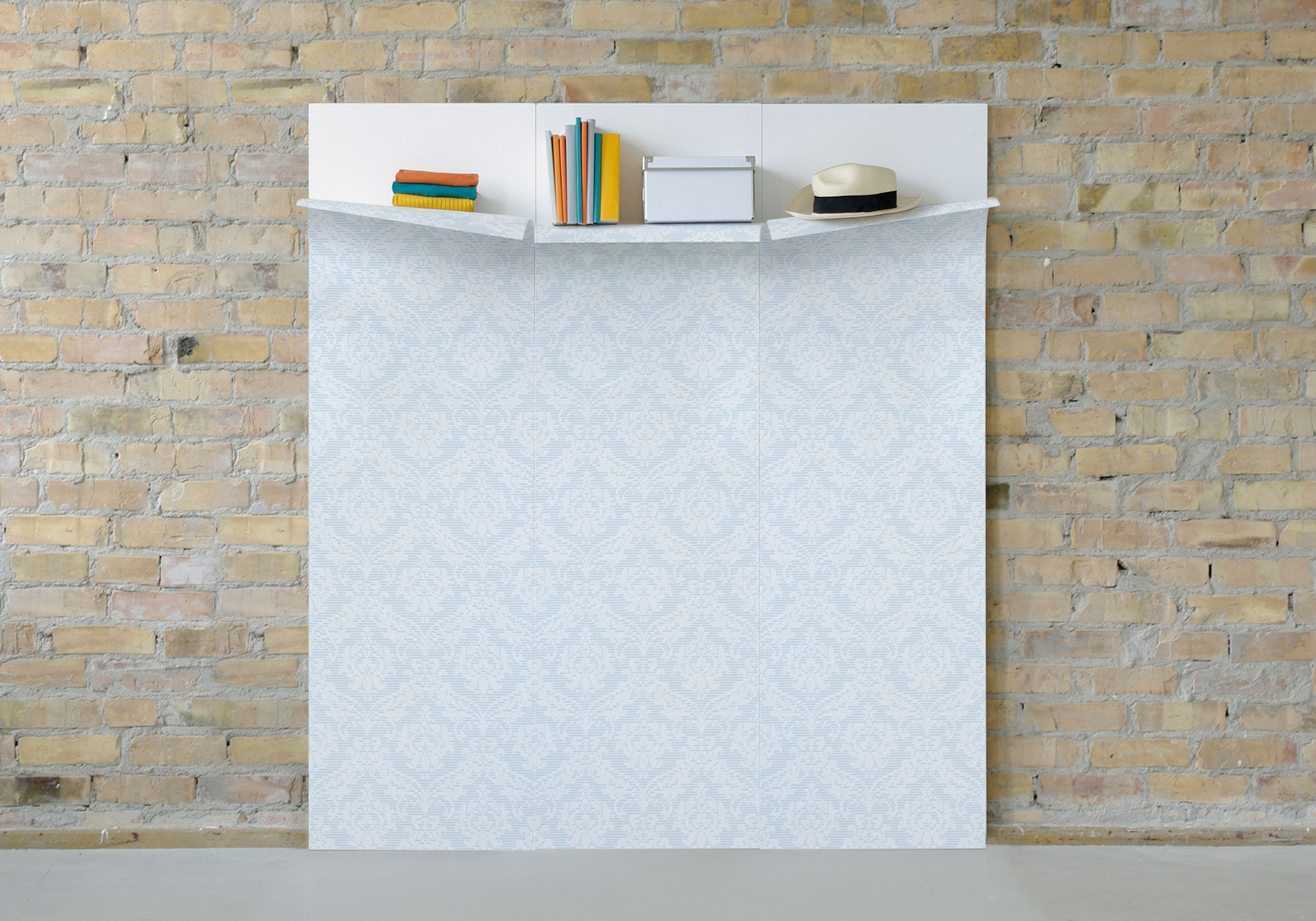 Three dimensional wall paper "Falling"
The decorative wall paper becomes a storage space by peeling off the wall and spreading into the room.  A convex surface arching out from the wall right under the ceiling can be used for storing books and boxes.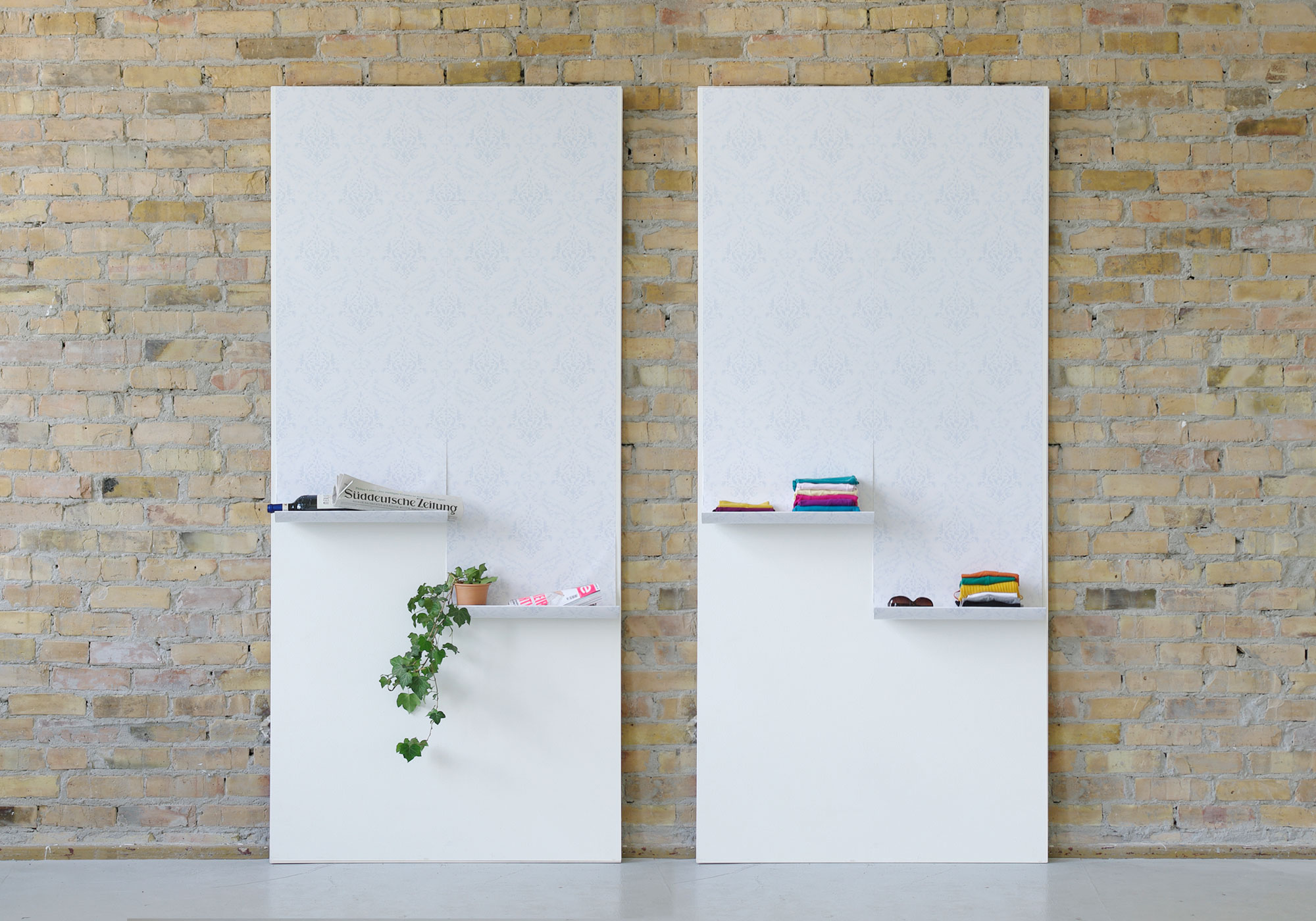 Wall paper "Rising"
Another piece of wallpaper seems to curl itself up from below, creating a rack that holds small items such as gloves, mobile phones, keys or letters. Both three dimensional wall papers can be used at home or as displays in stores.