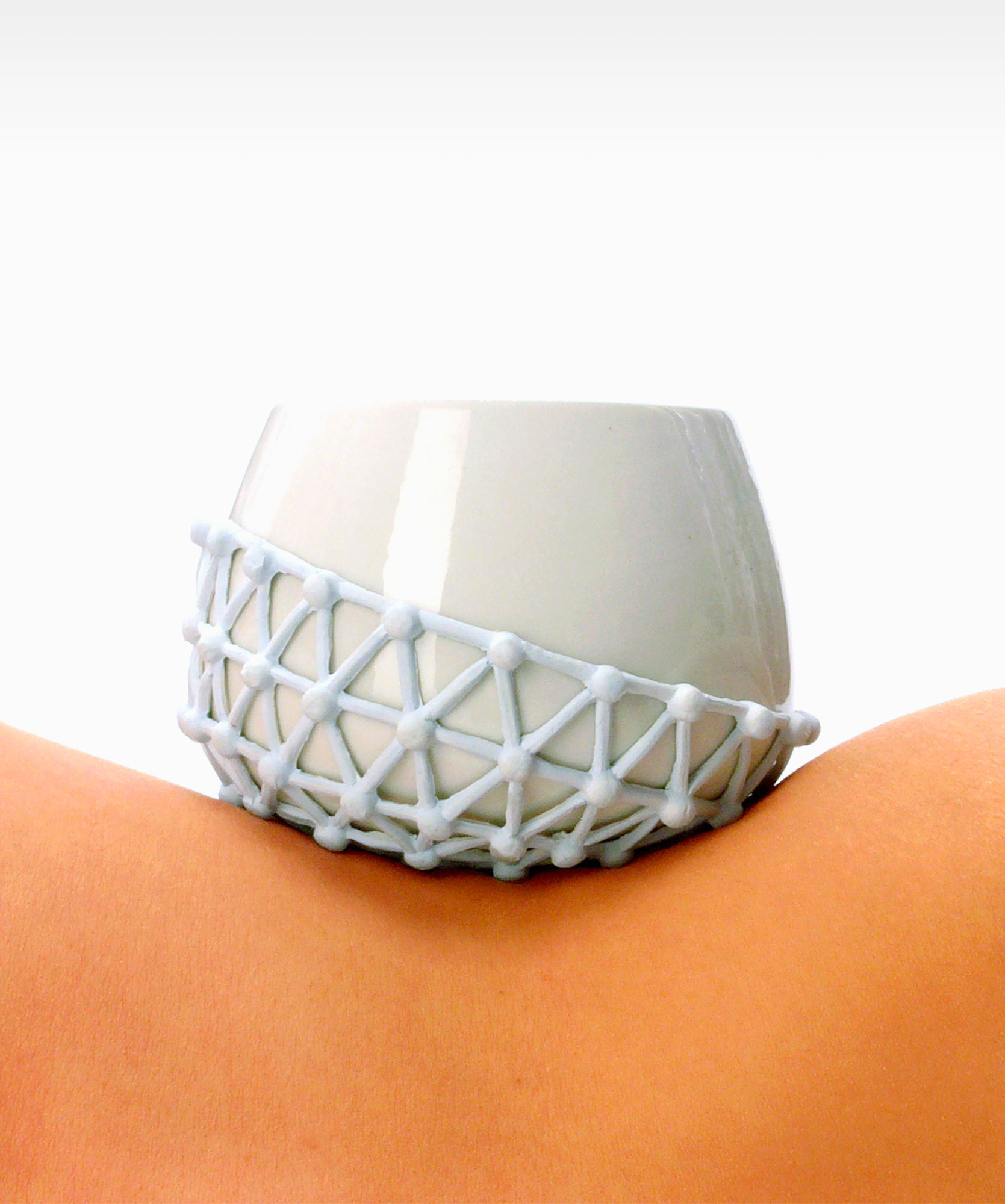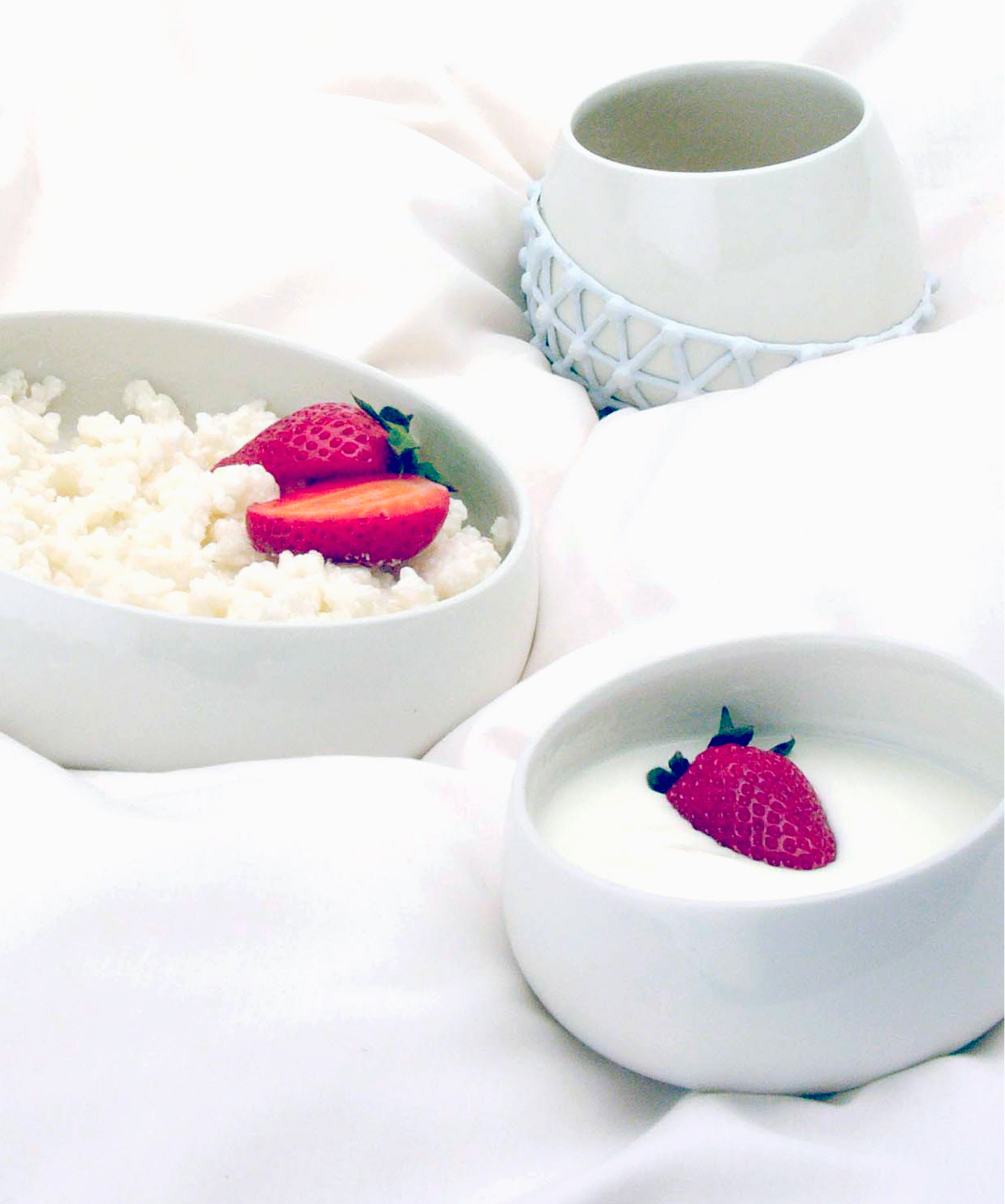 Snuggle Up
---
A set of bowls for drinking and eating from the palm of your hand
The times of exclusively taking in our meals sitting at the table with a textile napkin are over. We are eating on the sofa, in bed, sitting on the floor or on the window sill enjoying the view. When eating in such places we mainly keep the bowl in the hand. Snuggle Up is a three piece set of bowls made from porcelain that was especially developed for eating from the palm of your hand.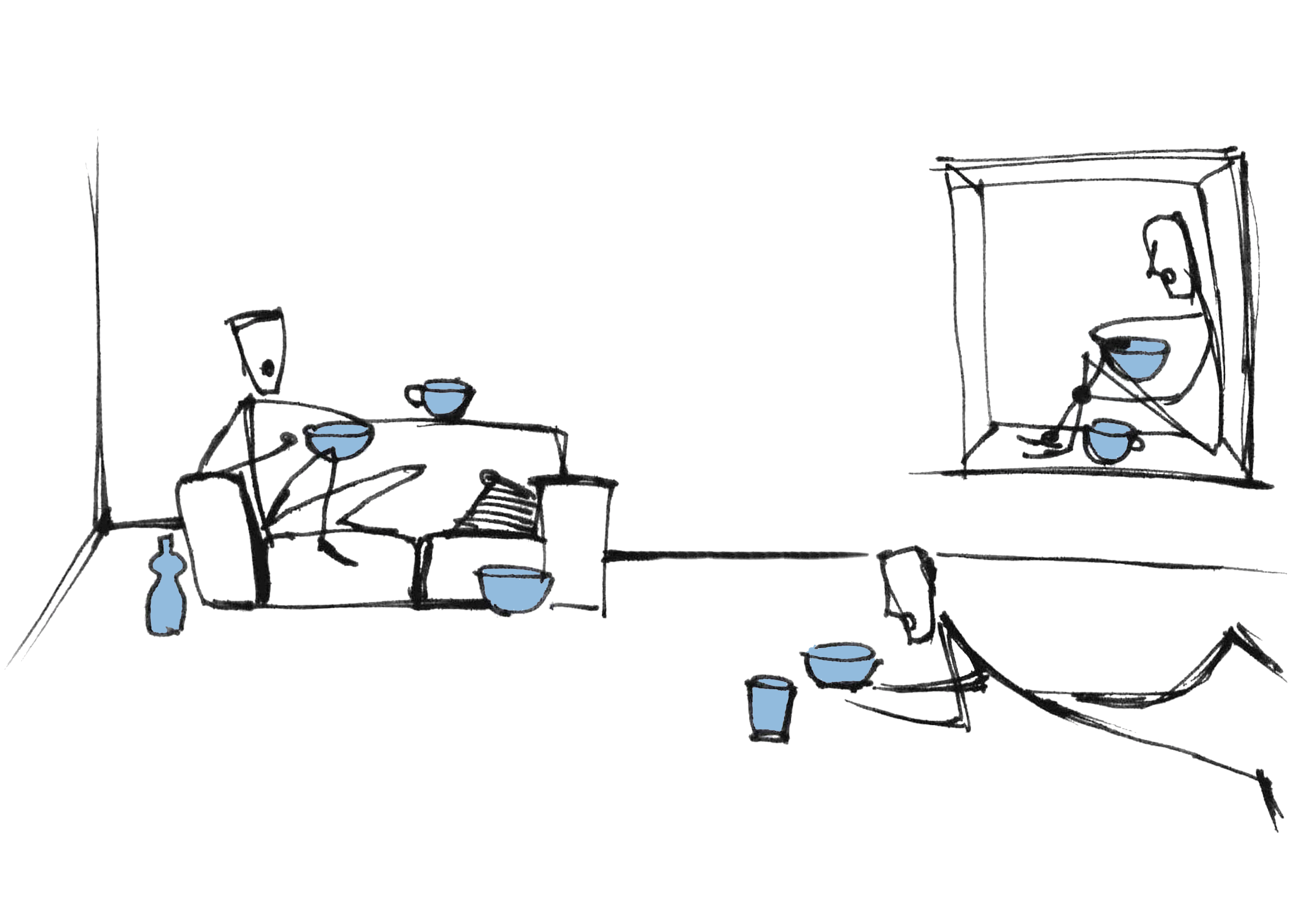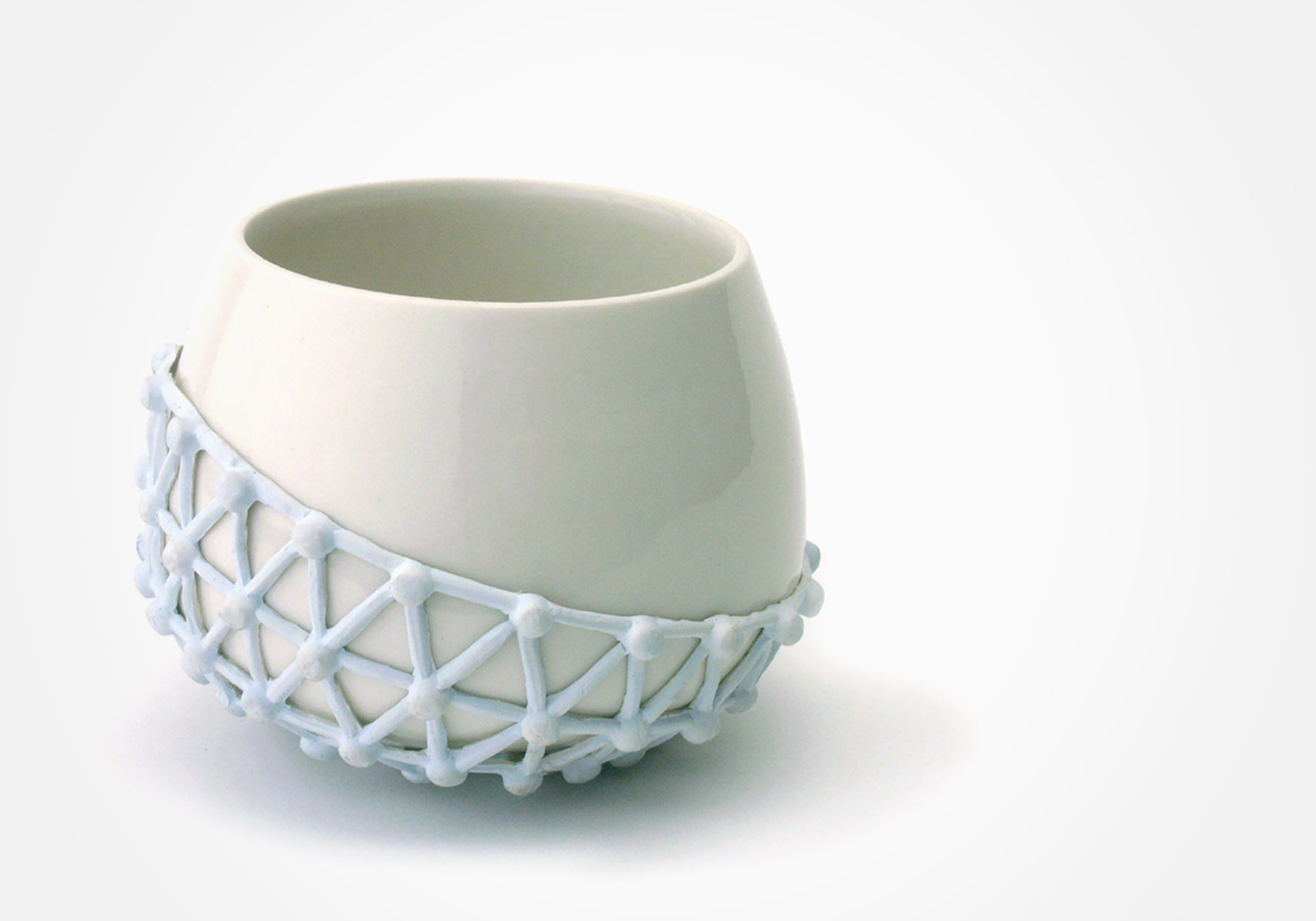 A removable silicone net protects your hands from heat when the bowls are filled with hot drinks or soup. Furthermore the rubber net ensures a strong grip. The nubs creatw an irritating contrast to the smooth surface of the porcelain.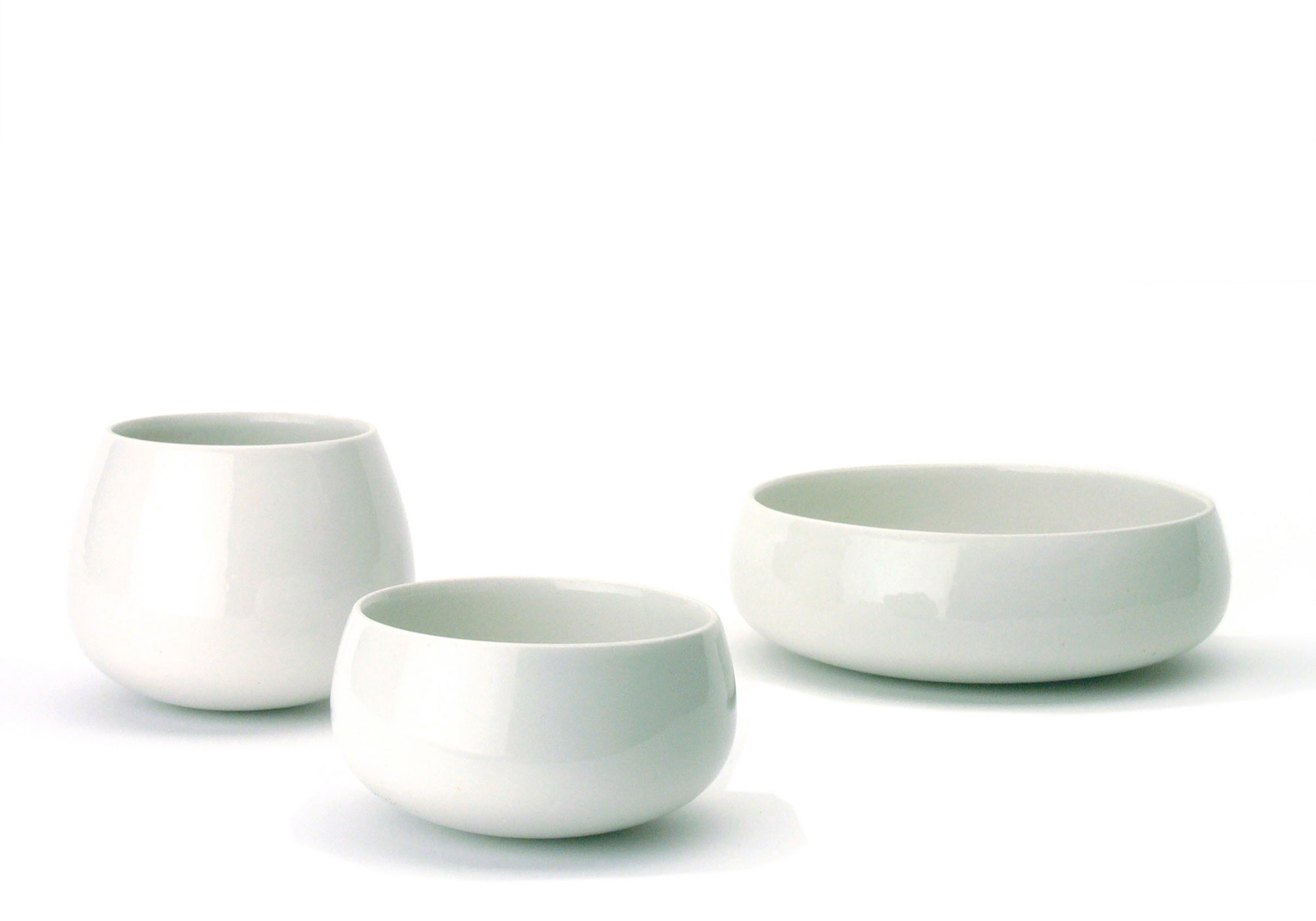 The shape is closing in a little on the top to prevent drinks or food from spilling over while being placed on irregular non horizontal grounds such as pillows, blankets, the floor or your legs. With a capacity of 150 ml, 250 ml and 350 ml Snuggle Up offers space for a big variety of food and drinks.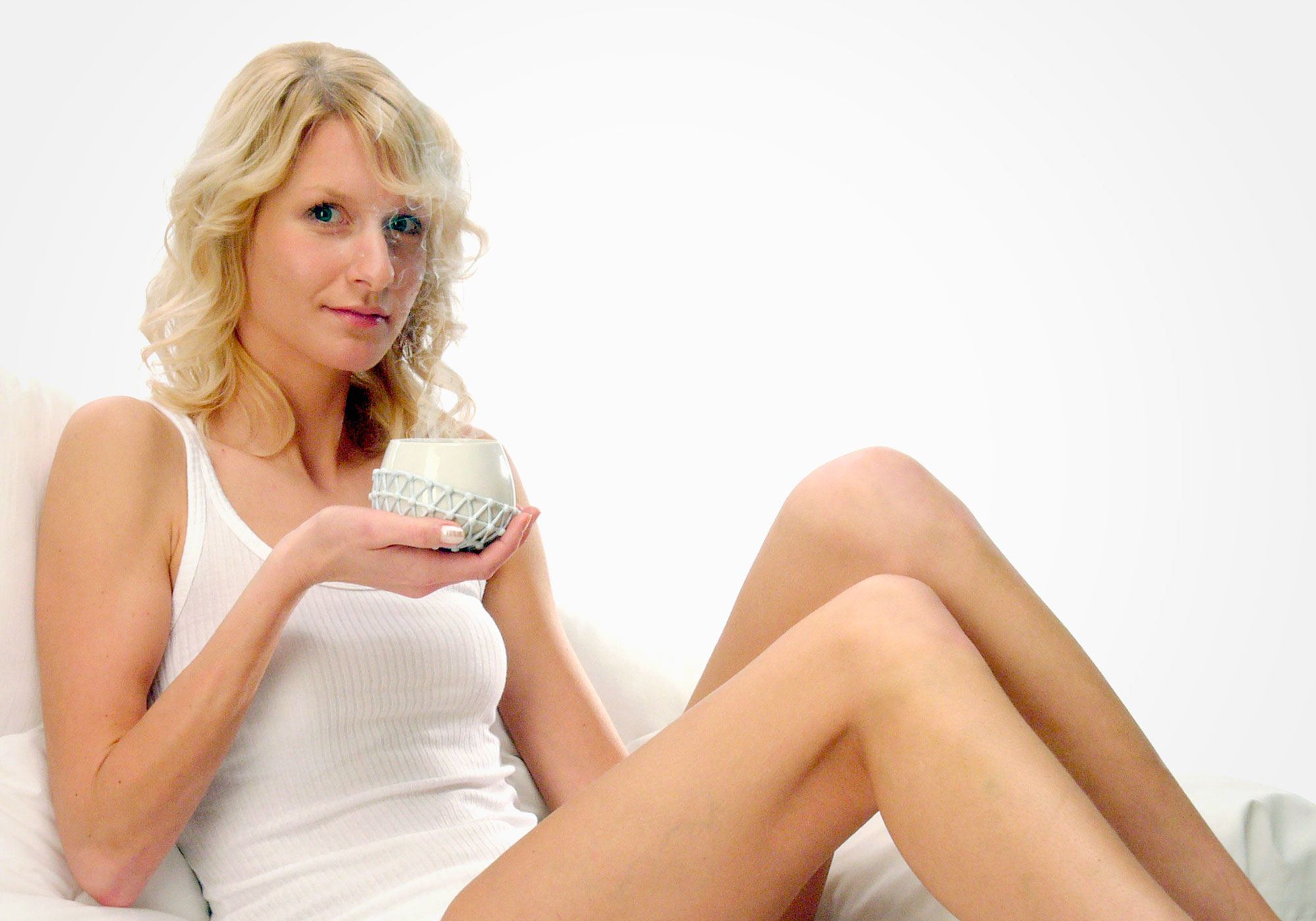 Snuggle Up won the 2nd price in the Rosenthal Design Award 2004.