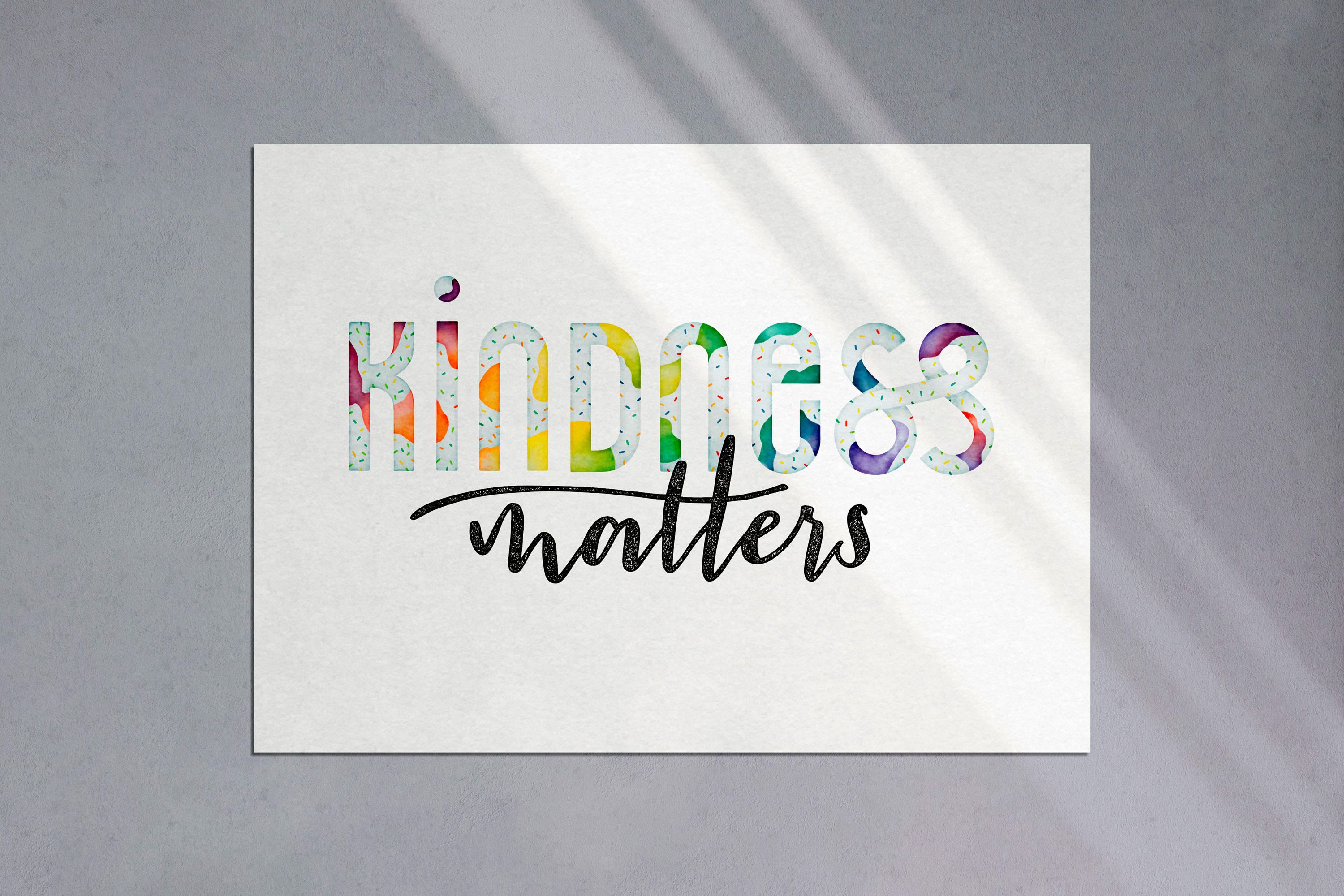 Celebrating kindness with lettering art
Kindness means to treat someone warm heartedly, gentle and caring. With good intentions. Being kind not only affects the people around us, it also affects our own state of mind. With many of us being our own hardest judge, it's about time to start being kind — not only to others — but also to ourselves.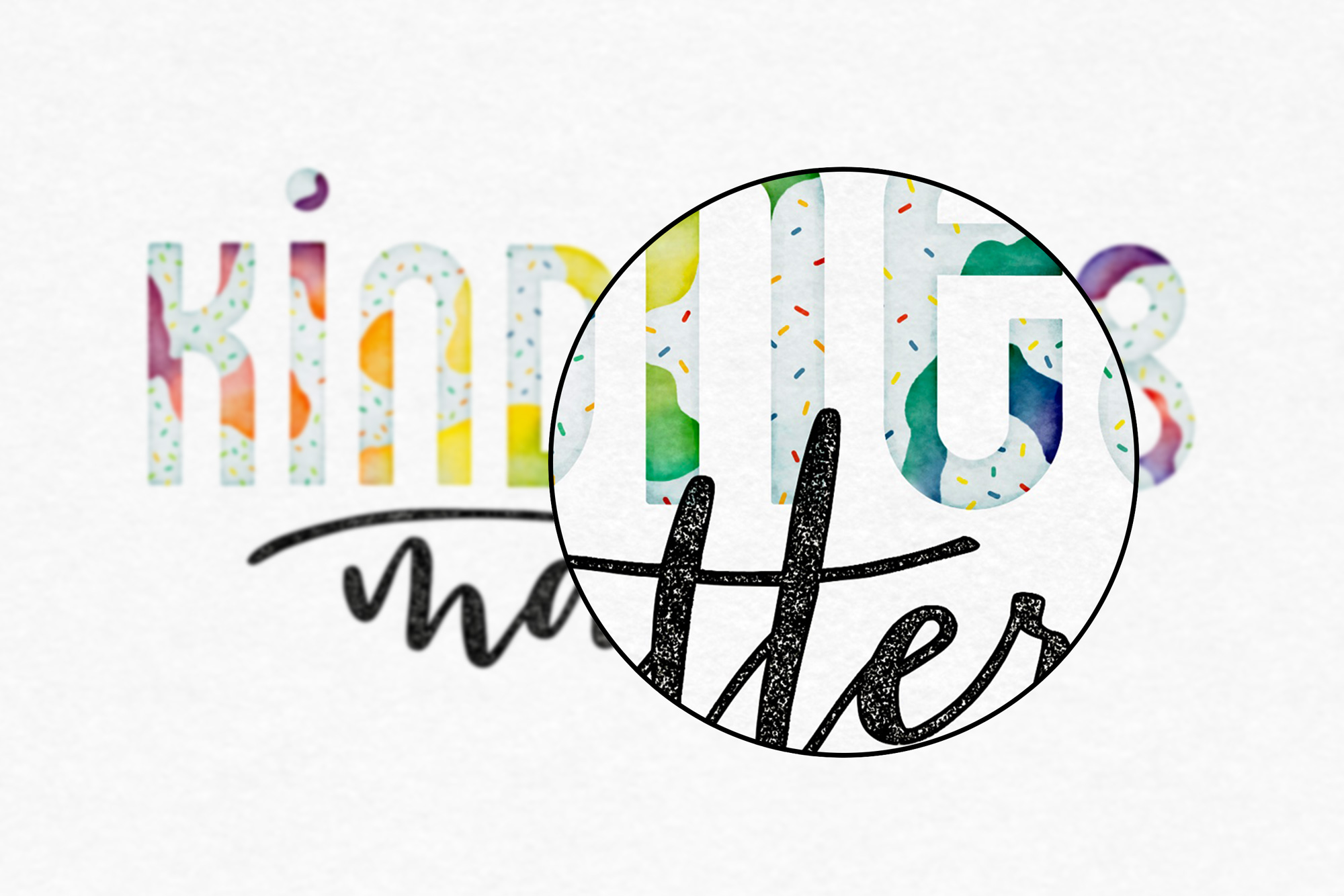 From Sketch to final piece
I started off with loose sketches, then redefining them digitally. Creating several visual versions is a great way of finding the right shape and text layout. Once the shape of the letters was decided, I finalized it by creating textures and choosing a vivid colour palette. The lettering piece was printed as an A3 poster.
The promt for this self-initiated project came from Good Type, who pass out a weekly challenge within the lettering community through their social networks. For more work examples check my illustration & lettering portfolio.