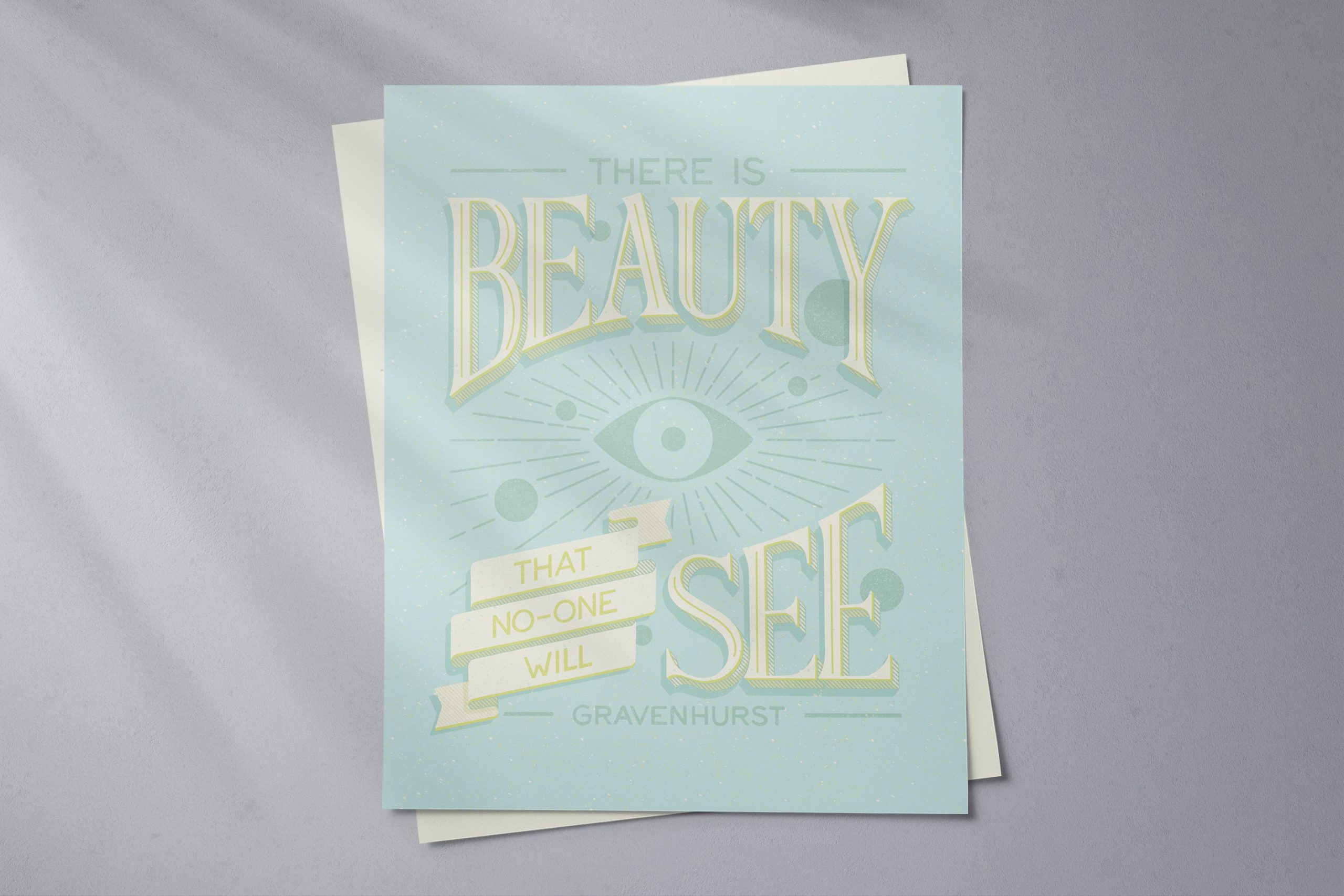 In this personal project I hand-lettered and illustrated lyrics from the beautiful and hauting song "Cities beneath the sea" by Gravenhurst. The lettering was created using digital sketching and inking techniques on the iPad Pro and printed as a one-off poster.
Colour Palette and texture
I used grainy textures to add a vintage feel and character to the crisply hand-drawn letters and illustration. The pastel colour palette was chosen to fit the mood that the song creates for me personally.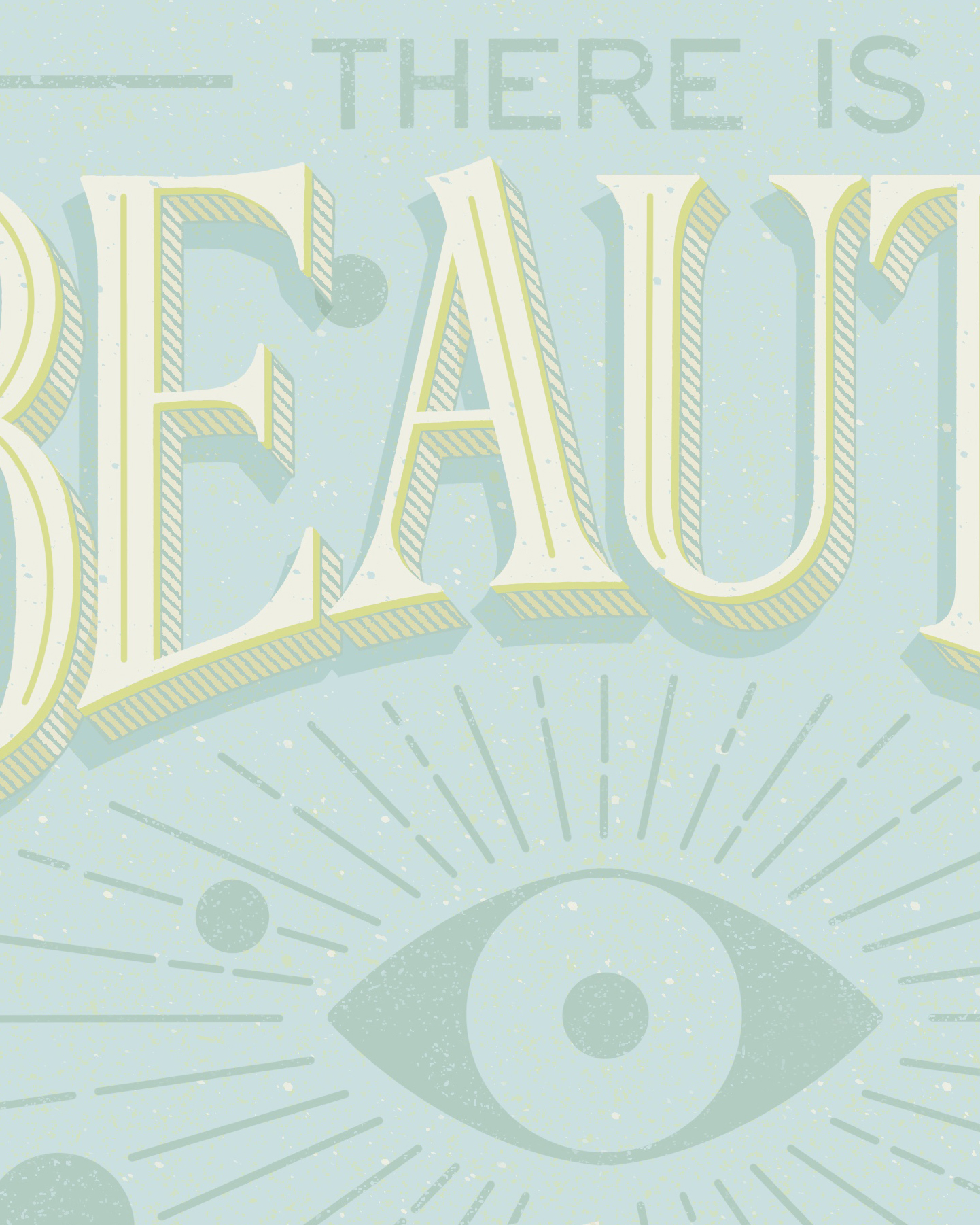 From sketch to final piece
Starting off with quick and rough sketches I figured out which layout  fit the chosen lyrics.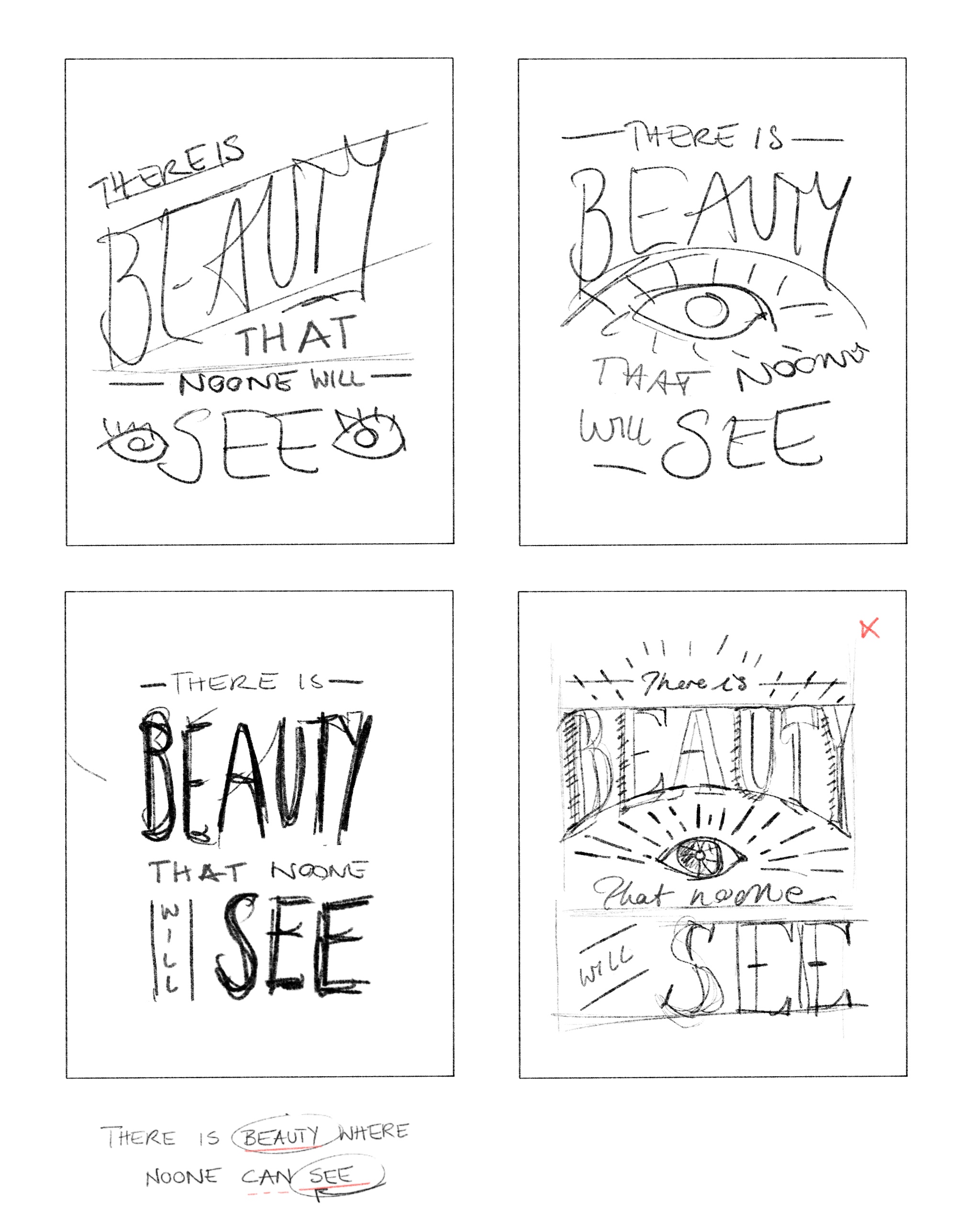 I then worked out the style of hand lettering and details such as 3d effect and shading.