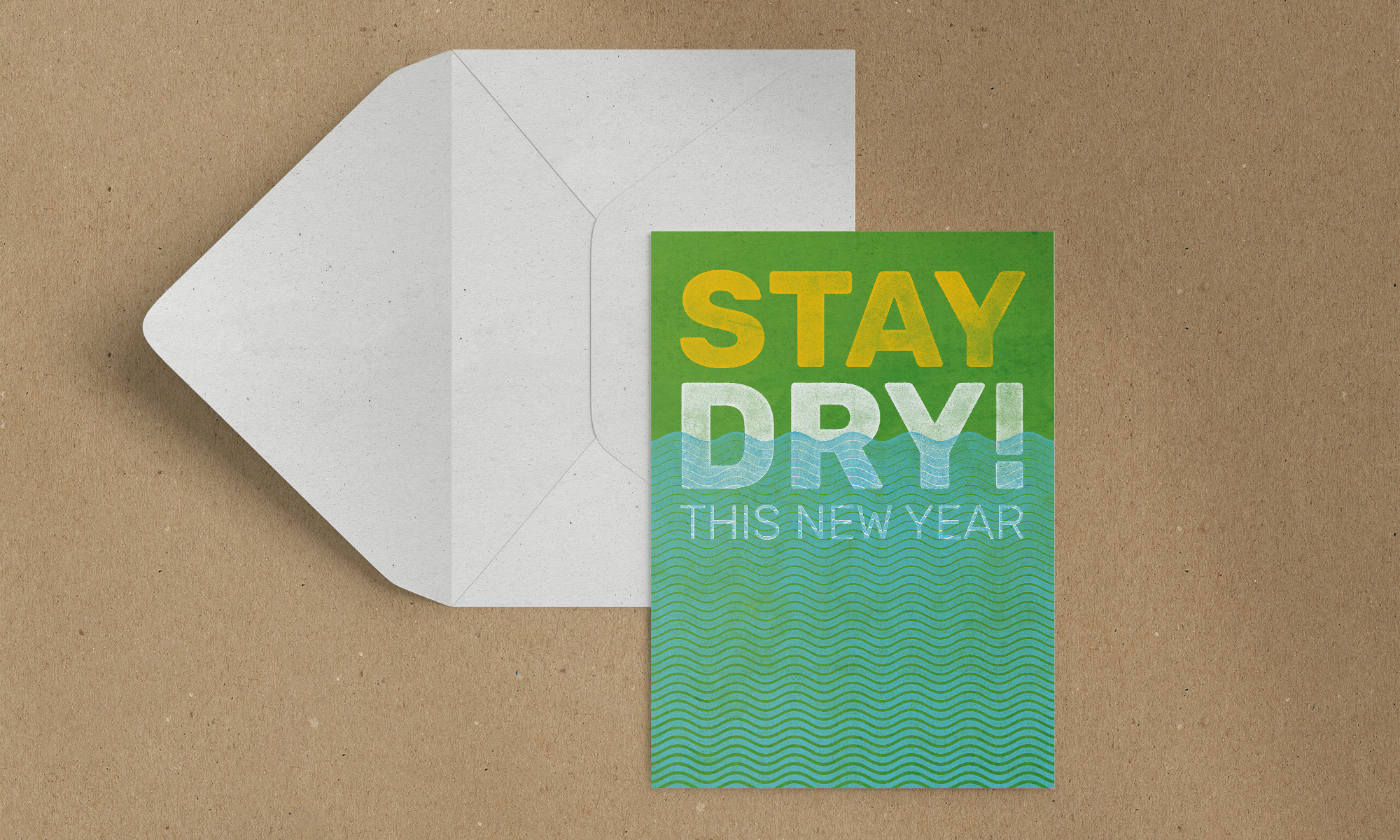 Greeting card design "Stay dry!"
This postcard design was created as a New Year's salutation. The goal was to subtly remind the recipient to take care of our planet and stop global warming. The postcard seems to be flooded with raising water, that has already pushed the text up to the top edge of the card.
Furthermore, the message carries a second meaning. "Stay dry, this new year" also invites the recipient to take care of their body by reducing alcoholic drinking.
The greeting card design was created within a client project and remained unused, due to scheduling hurdles. It was planned to be printed with environmentally friendly ink on recycled paper.
Skills used: layout, illustration, graphic design