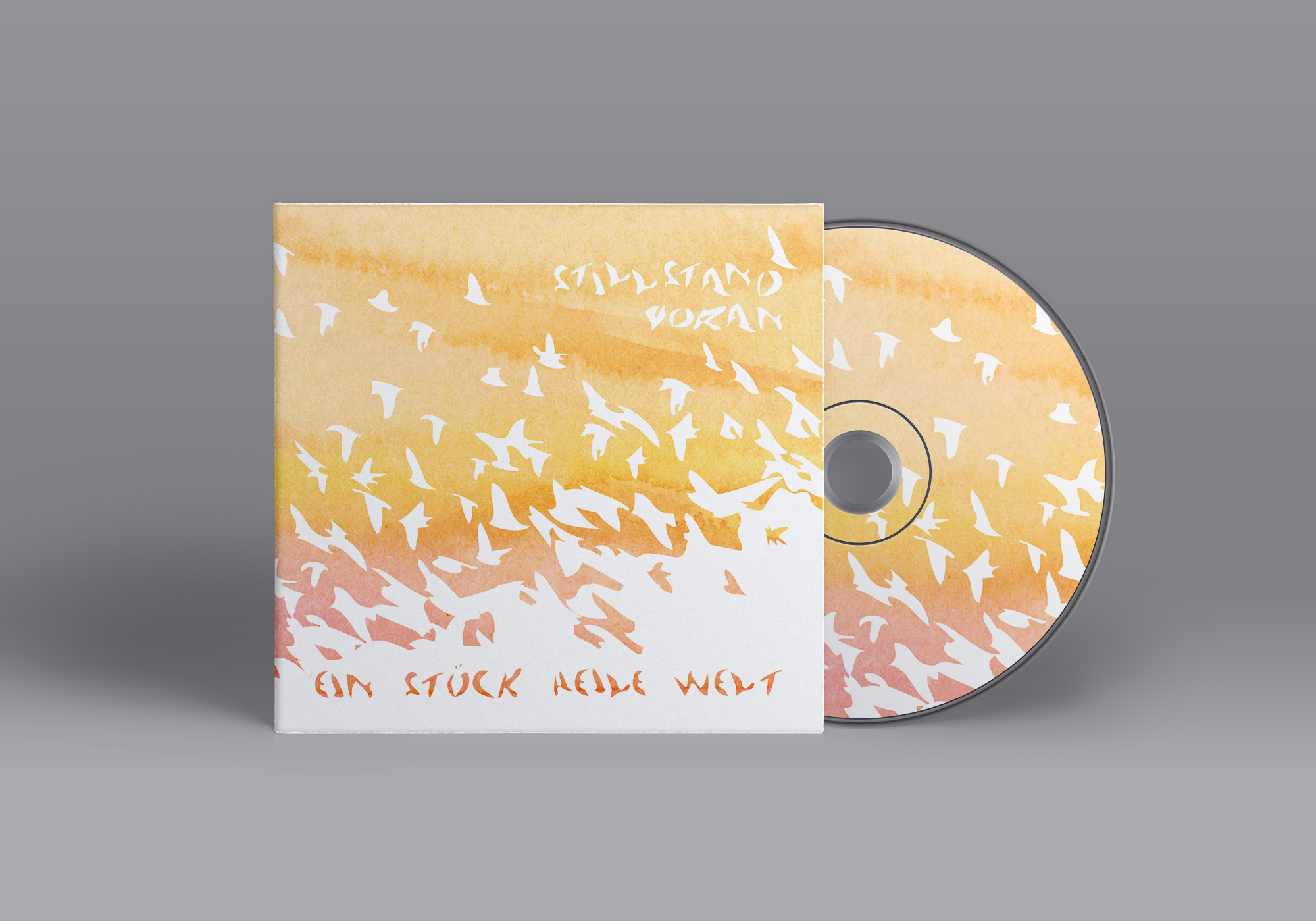 Album Artwork Stillstand Voran
The illustrated album artwork for the album "Stillstand Voran" combines hand painted textures with digitally generated illustrations. All visuals were inspired by the lyrics by German band"Ein Stück heile Welt".
The mood od each song was extracted by listening to the lyrics over and over. Afterwards my colleague and I translated the core essence of each song into abstract visuals. These visuals illustrate the atmospheric mood of the song rather than a detailed scene. The album cover was produced and distributed in 2009.