Suppenkaspar
A table that is missing two legs will inevitably topple over, won't it?
In the three variations of the series "Suppenkaspar" the missing legs are compensated by weights that are fixed in the appropriate places. The weights are held by nearly invisible thin strings. The two-legged tables show an astonishingly high stability, but it is not recommended to comfortably sit down on its edge.
The first variation is held by ball-shaped weights that measure 10kg each. Like in a skipjack the asymmetrical distribution of the mass of the weights helps to keep the table in balance.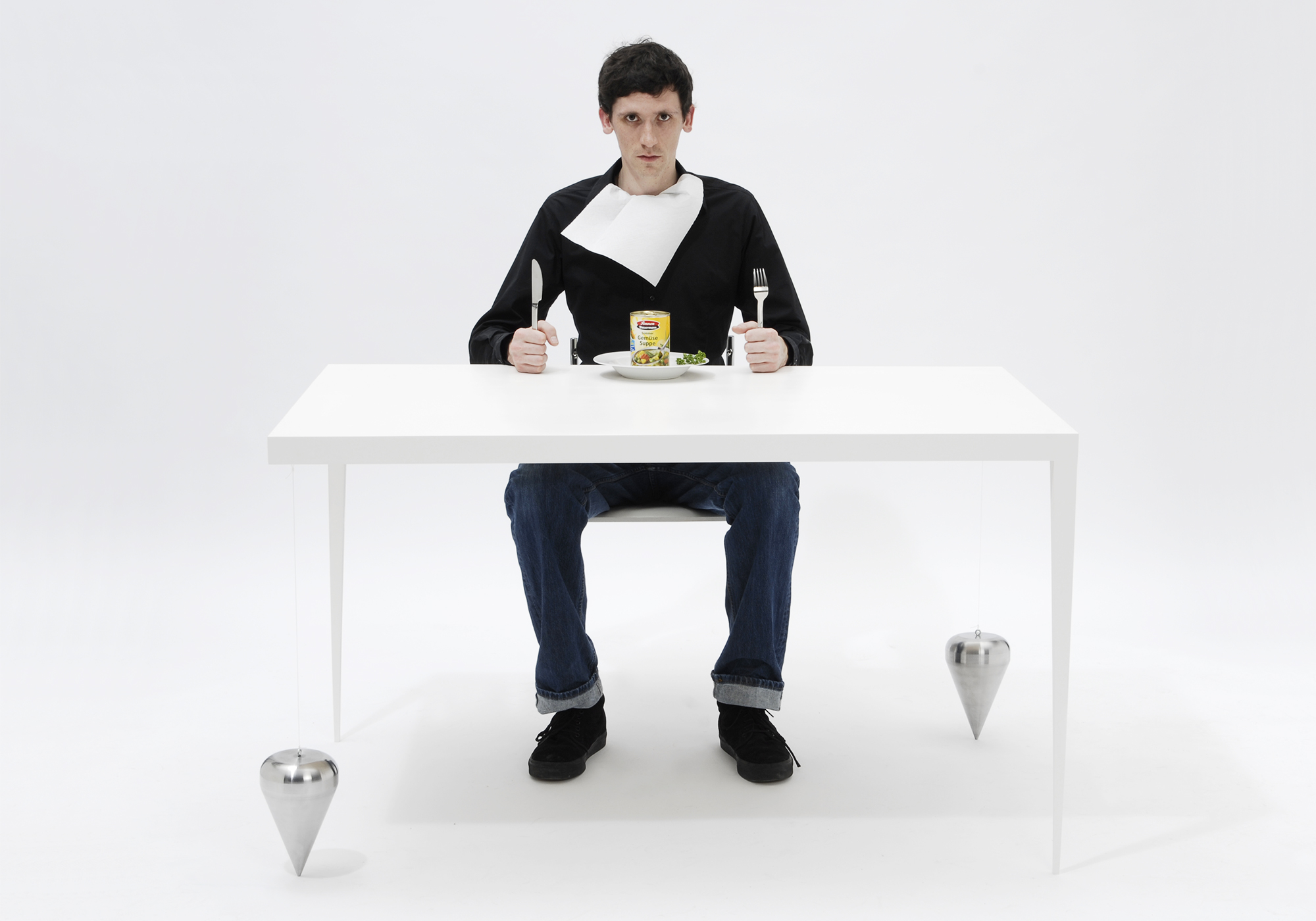 The legs of the second version taper. Their base was minimised. The weights are shaped like plumblines and hardly touch the floor. The assumed damage of the table causes the user to have a special experience. Even though the table shows reliable stability and can be used just like an ordinary working or dining table an elastic effect and torsion will always be felt. This table demands cautious use.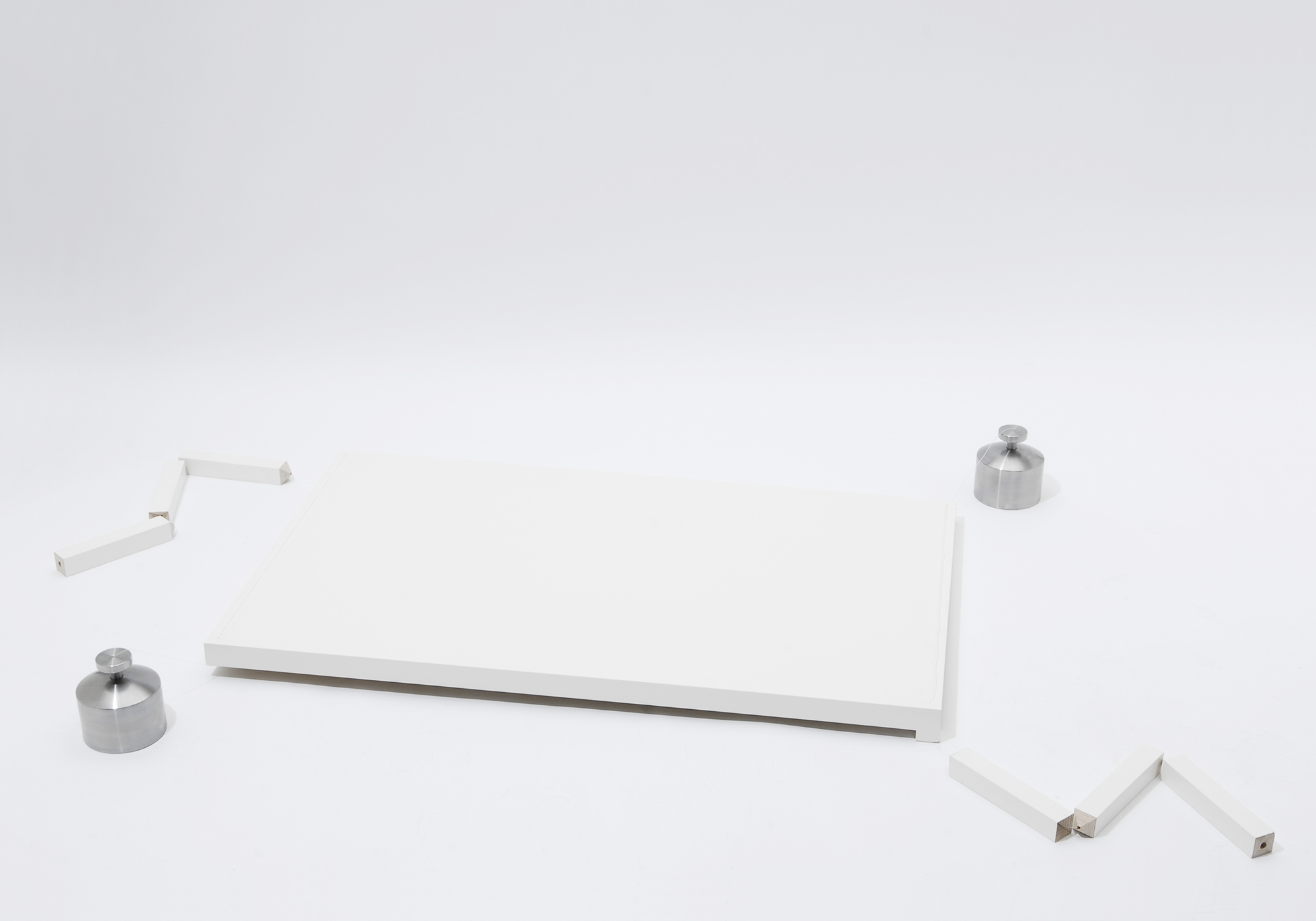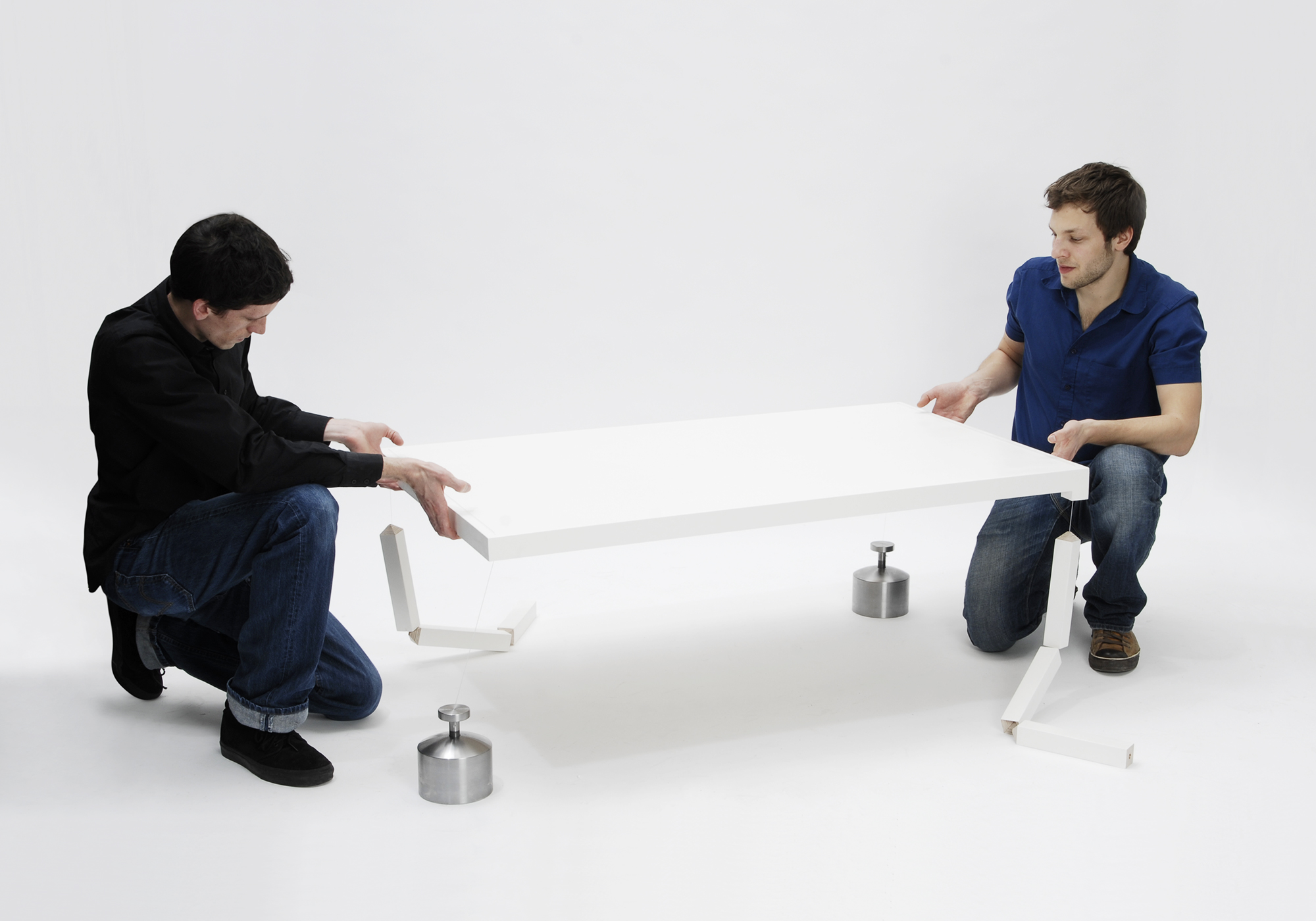 The legs of the third version were cut in three parts. They are merely held together by the traction of the weights. A string runs through all sections of each leg, runs over the table surface and is connected with one of the weights. Only as long as all components are aligned exactly in place the table is stable.

---
Design & Copyright Nina Farsen & Isabel Grupp, 2007