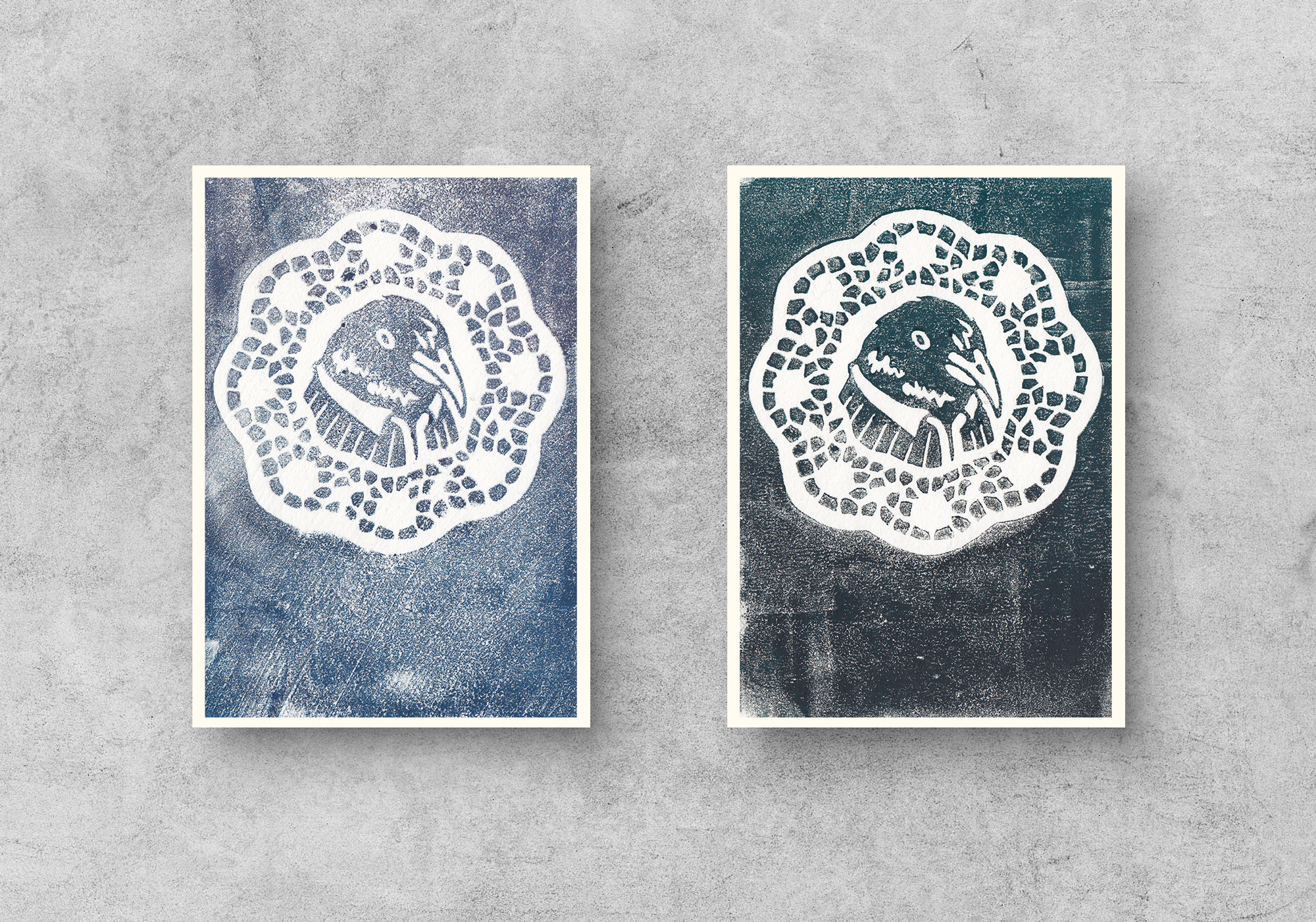 Crow in a suit
---
Free illustration realized in linocut technique
Coated in the finest thread he rose from the soft armchair. A deep breath and a courageous step forwards he would finally leave it all behind… not only the depressing constriction of the dark lounge with it's rich crocheted decorations but also his old self.
This illustration was produced as a linocut within a personal project.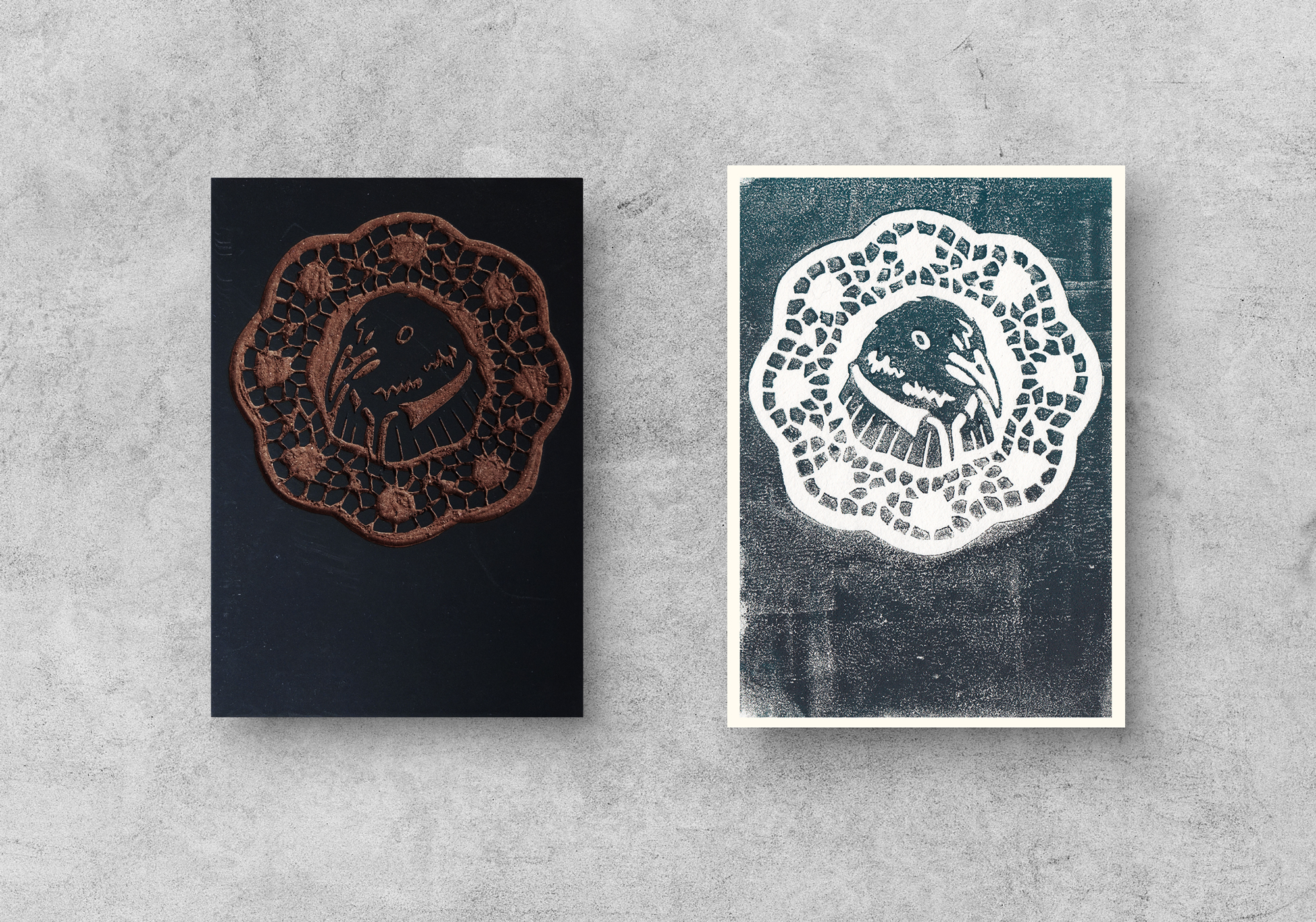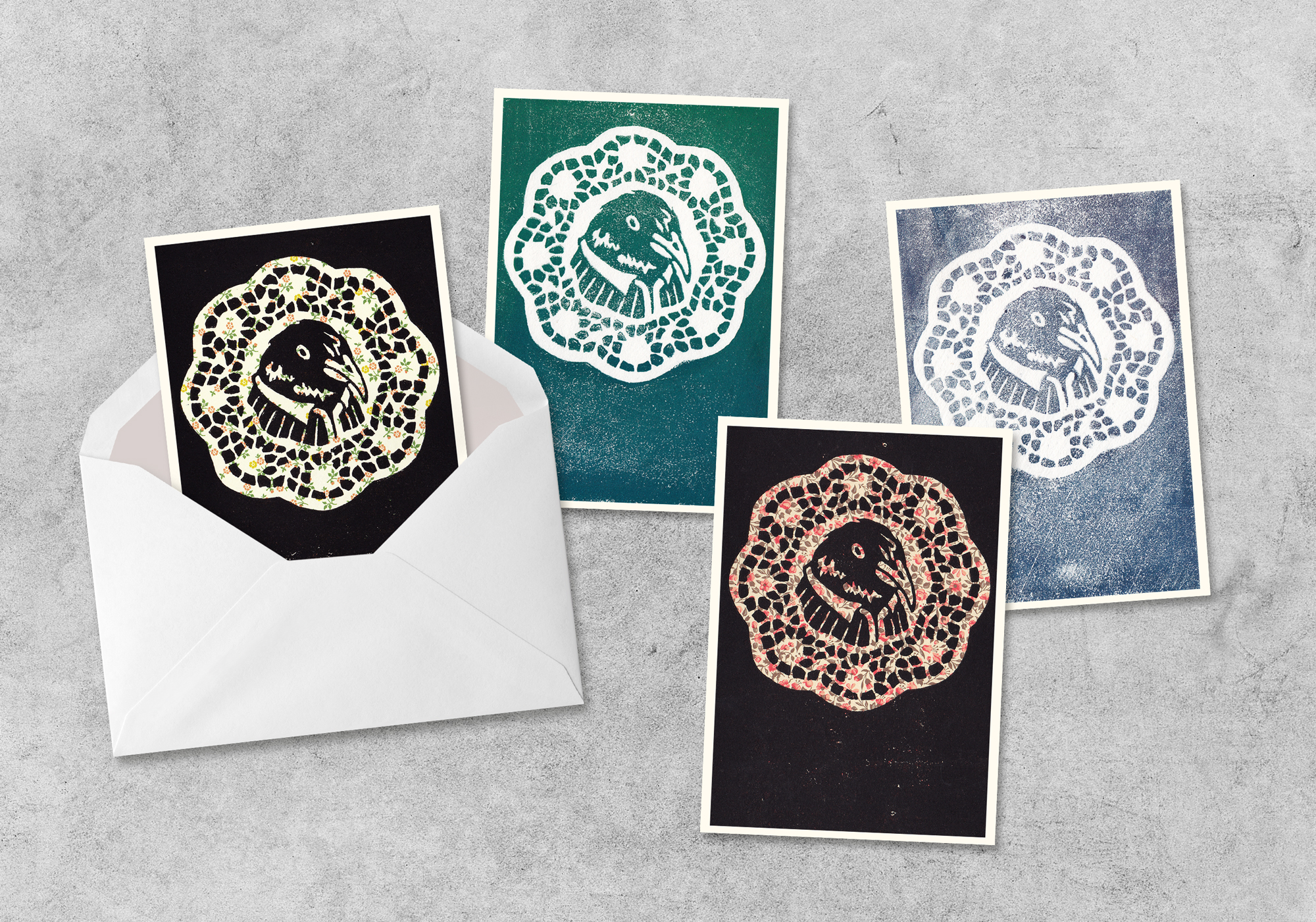 Linocut is a technique combining the fine craft of printing and its rich details with the possibility of an uncomplicated duplication process. Every print is a unique piece with its own, individual character. Find out more in my blogpost about linocut.